Hotel Info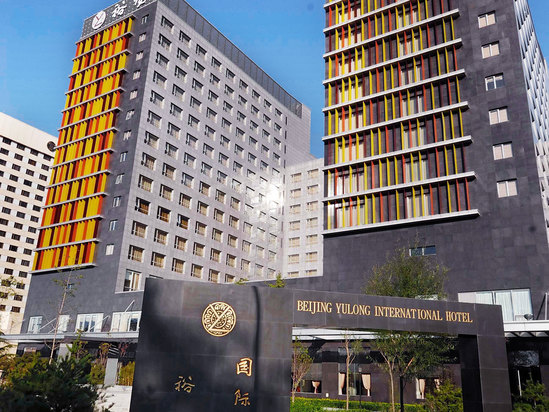 The
Beijing Yulong International Hotel
(Yulong Guoji Jiudian) is located close to the Kunyu River in Beijing's western suburbs, near the Third Ring Road.
On offer are 406 rooms ranging from standard rooms to executive suites. Broadband Internet access and mini-safes are available in all rooms. Some rooms also enjoy impressive views of the Kunyu River.
For dining, the Western restaurant on the 1st floor accommodates 160 people and serves both Chinese and Western style buffets. A Chinese restaurant is located on the 2nd floor while two outdoor BBQ restaurants are situated on the 3rd floor.
This Beijing hotel also has complete conference facilities, including 9 variously-sized conference halls and a functional hall to suit any type of event.
In addition, guests can enjoy swimming, spa treatments, massages, a sauna and the private karaoke rooms.